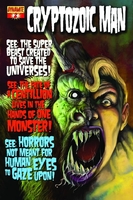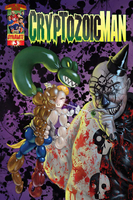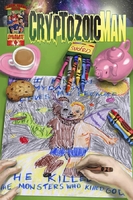 ---
Cryptozoic Man #1 thru #4     Walter Flanagan     2014-09-06     2014-09-06     1-star
2014-09-07: Weird shit.
2014-09-09: I didn't initially connect this to the guy from Comic Book Men. Once I did I began to understand a bit as he seems sort of weird himself.  Not serial killer, bad, weird, just odd.  On the other hand these books were just fraking weird and did nothing for me, though I'll confess that I didn't give them much of a chance.
PS. I have no idea why the covers are stacked down like that.  Let's just say that WordPress isn't very friendly and leave it at that.